Blighter to showcase A800 3D multi-mode radar at DSEI 2021
Cambridge, UK, August 3, 2021 – Blighter Surveillance Systems ('Blighter', www.blighter.com) the British designer and manufacturer of electronic-scanning radars and surveillance solutions, will be showcasing its innovative A800 3D multi-mode drone detection radar at DSEI 2021.  DSEI is taking place from Tuesday 14th September to Friday 17th September at the ExCeL exhibition centre in London. Blighter will be displaying its equipment on Stand H2-866 in the ADS Group UK Pavilion.
Blighter's A800 radar offers an innovative ground-based solution to threat detection, utilising multi-mode surveillance capability usually reserved only for large-scale radar systems and packaging it into a smaller, more flexible radar with a maximum range of 20km.  The A800 3D multi-mode radar is ideally suited to border and perimeter surveillance, capable of being mounted to fixed towers and masts, as well as to land vehicles and mobile surveillance trailers. This will be the first time that the A800 will be available to view in person.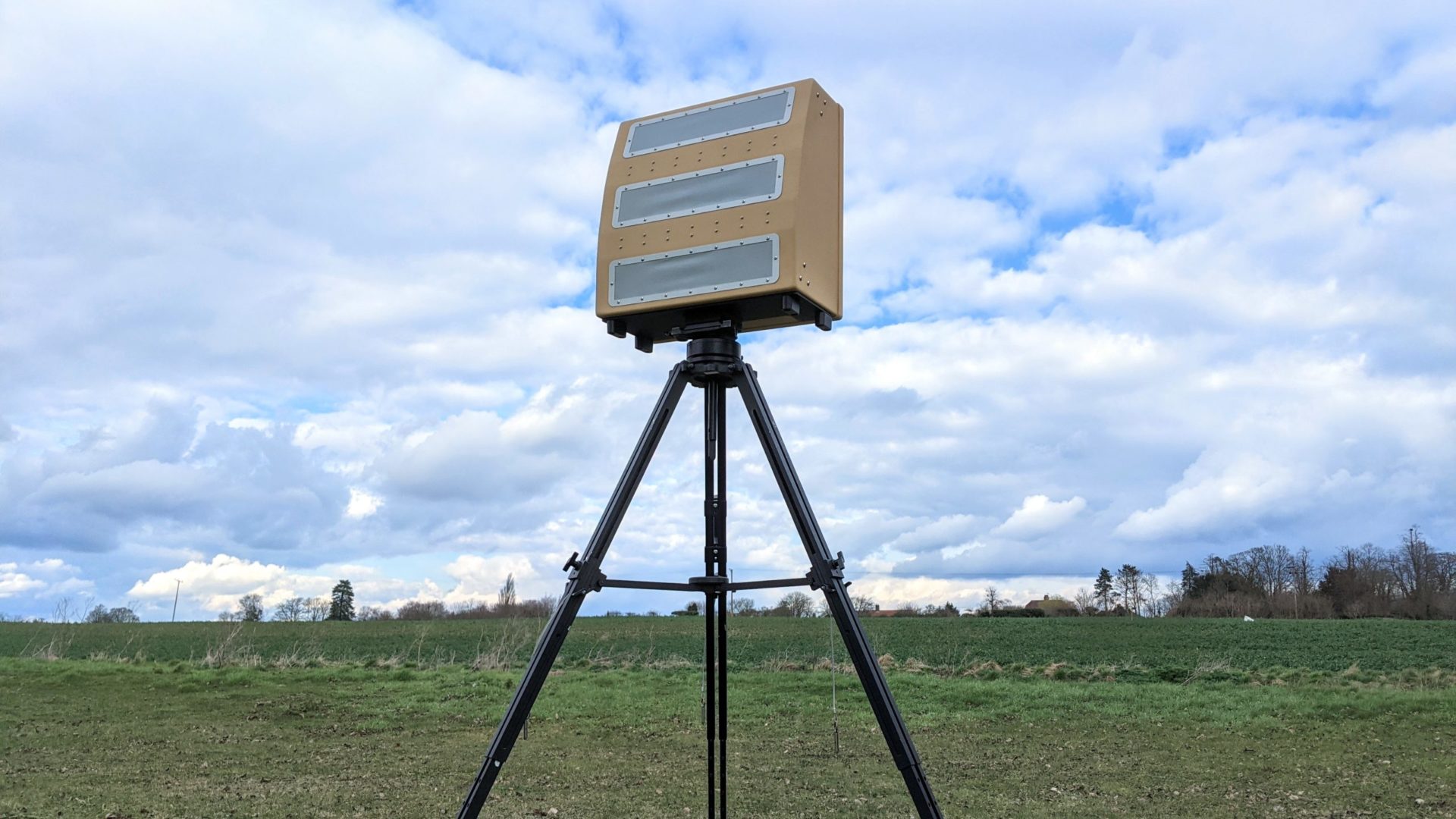 As with the majority of industry, Blighter's appearance at DSEI will be their first in-person event in over a year, and it follows a year of exciting developments for the Cambridgeshire-based SME.  Recently, Blighter cemented its position in South Korea by affirming its partnership with South Korean integration and certification firm Dt&C (www.dtnc.co.kr), a relationship which has been a vital part of Blighter's consolidation of its position in the South Korean market.
Blighter Co-Founder and CTO Mark Radford gave a presentation to the first C-UAS Industry Action Group established by the UK Home Office's Joint Security and Resilience Centre (JSaRC), offering his insight into the role of radar in C-UAS and highlighting the importance of information sharing between C-UAS providers and Government. Mark's whitepaper on the capabilities of Blighter's innovative multi-mode radar was also published, explaining the advantages conferred by the A800 3D multi-mode radar.
Most recently, Blighter was selected to provide advanced integrated B400 series target acquisition radars for a fleet of Armoured Fighting Vehicles, demonstrating the company's agility in providing the versatile systems required for such a demanding and mobile role, and in July Blighter's US partner JGW Group also delivered demonstrations of the highly mobile A400 series radars' ability to detect and track sUAS targets.
Angus Hone, CEO of Blighter Surveillance Systems said:
"We are excited to showcase our best-in-class Ground Surveillance Radars at our stand in the ADS Group UK Pavilion. We are looking forward to displaying our cutting-edge A800 3D multi-mode radar which will be available to view in person for the first time and we will be on-hand to brief stakeholders on its detection capabilities."
ENDS
To arrange interviews at DSEI please contact Gus Haynes below.
For media enquiries please contact:
Gus Haynes (for Blighter)
Tel: +44 7858 101117
Email: gus.haynes@cmsstrategic.com
High resolution media photos of A800 3D Multi-Mode Radar:
A800 3D Multi-Mode Radar on Tripod
Blighter Surveillance Systems employs 40 people and is located near Cambridge, UK. Blighter designs and manufactures world-beating 2D and 3D electronic-scanning ground-based radars, which can accurately detect drones, people, vehicles and boats at large distances.
Its radars are key sensors in surveillance and counter-drone applications, and are used in more than 35 countries around the world, delivering 24/7 security protection along national borders and coastlines, at military bases, and to protect manoeuvre force missions when deployed on military land vehicles and trailers.  Blighter's radars also play a key role in guarding critical national infrastructure (CNI) sites such as airports, power plants and oil and gas facilities.