Cambridge, UK, May 11, 2021 – Blighter Surveillance Systems ('Blighter', www.blighter.com), the British designer and manufacturer of electronic-scanning radars and surveillance solutions, has cemented its position in South Korea by affirming its partnership with South Korean integration and certification firm Dt&C (www.dtnc.co.kr) who have recently established their Anti-Drone Business Unit.
Dt&C is a South Korean electronics and product testing and certification company based near Yongin in Gyeonggi Province. Dt&C has experience across the telecommunications, automotive, defence and space exploration sectors, with a long-standing relationship with the Korean Armed Forces, and have recently established an Anti-Drone Business Unit to help focus Blighter's activities in Korea. Blighter appointed Dt&C in 2019 to help develop the growing Counter-UAS (C-UAS) market in South Korea, and Dt&C were quick to recognise the opportunities on offer by promoting Blighter C-UAS capabilities.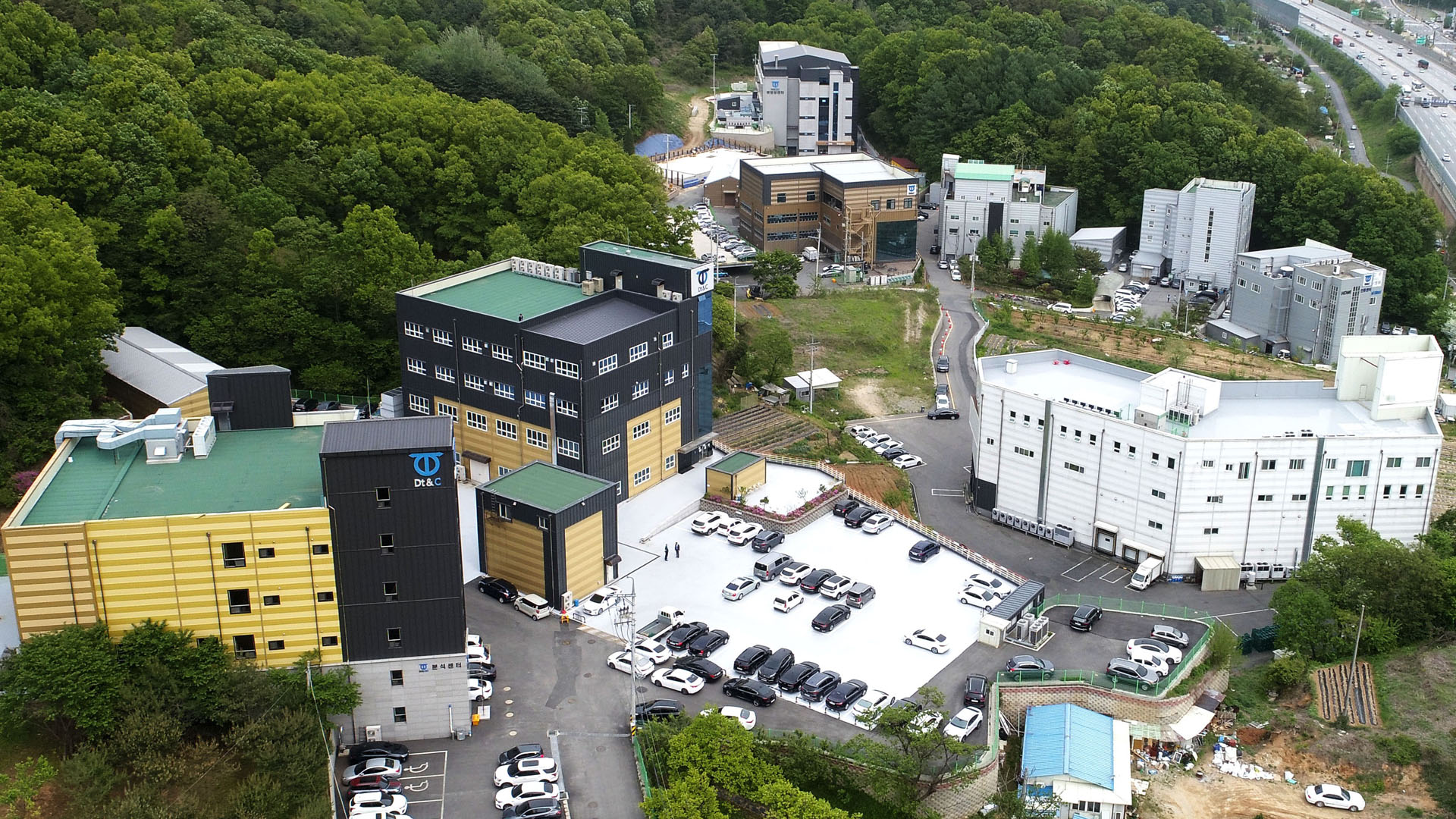 With an impressive background in RF analysis and extensive test facilities, a number of industry experts have now been appointed by Dt&C to help meet the challenges of growing Blighter's share of the C-UAS market in Korea and overseas by collaboration with some of Korea's major military suppliers. During the ongoing partnership, Blighter and Dt&C have participated alongside several other competitors in seven C-UAS tests and evaluations conducted by three separate government agencies. These resulted in Blighter being the only radar provider to be able to detect and track small UAVs at a distance of over 4 km.
Major General (Ret.) Yeoung-Soo Hwang, adviser of Dt&C said:
"Dt&C participated in the pilot project of integrated drone defence systems…we were very pleased that it was an opportunity to confirm the superiority of Blighter's radar in the field and make it recognised by major domestic personnel."
The tests proved that Blighter radars are best-in-class in the detection of small commercial UAVs and that Blighter and Dt&C's partnership will allow them to build on Blighter's existing contribution to South Korea's national security, evidenced by their provision of surveillance systems for the South Korean government to monitor the De-Militarized Zone ('DMZ').
According to the Chairman of Dt&C, Charlie Park, "The motivation for an anti-drone radar partnership with Blighter is because we have sufficient human resources, based on the technology and experience that Dt&C has accumulated, to build a Korean anti-drone system."
Blighter CEO Angus Hone remarked:
"The successful tests and the combined aspirations of our two companies demonstrate our commitment to this partnership and to the security of the Republic of Korea as a whole. The growing threat of hostile drone usage shows that there is a market calling out for our of expertise and we are excited to collaborate closely with Dt&C to establish ourselves as leaders in the field of counter-drone technology."
ENDS
High resolution media photo:
Aerial Photo of Dt&C Facility in South Korea
For media enquiries please contact:
Victoria Mackarness (for Blighter)
Tel: +44 7852 128075
Email: Victoria.Mackarness@CMSStrategic.com
Blighter Surveillance Systems employs 40 people and is located near Cambridge, UK. Blighter designs and manufactures world-beating 2D and 3D electronic-scanning ground-based radars, which can accurately detect drones, people, vehicles and boats at large distances.
Its radars are key sensors in surveillance and counter-drone applications, and are used in more than 35 countries around the world, delivering 24/7 security protection along national borders and coastlines, at military bases, and to protect manoeuvre force missions when deployed on military land vehicles and trailers.  Blighter's radars also play a key role in guarding critical national infrastructure (CNI) sites such as airports, power plants and oil and gas facilities.