It is now less than three weeks until Blighter Surveillance Systems will exhibit at Security and Policing 2021.  As with the previous year, security and resilience professionals from UK registered companies providing security solutions are able to register for free, but please note that registration must be made using an official UK company email address and will be approved by the Home Office.
Security and Policing 2021 is the official UK Government global security event which this year will be taking place fully online.  The virtual event offers a world-class opportunity to meet, network and discuss the latest advances and developments in the delivery of national security and resilience with UK suppliers, colleagues and Government officials.  This virtual event will be taking place from Tuesday 9th to Thursday 11th March 2021.
This year, in response to the ongoing challenges of the COVID-19 pandemic and continuing to evolve security and policing through innovation, Security and Policing 2021 will be centred around the core themes of Resilience, Recovery and Rebuild.
Security and Policing 2021 – Blighter's Virtual Exhibition Booth
Blighter will be exhibiting its full range of ground-based radar systems, including the recently launched A800 3D Drone Detection Radar which offers an innovative and unique multi-mode radar solution to threat detection.  Blighter radars are used in more than 35 countries around the world, delivering 24/7 security protection along national borders and coastlines, at military bases and for critical national infrastructure.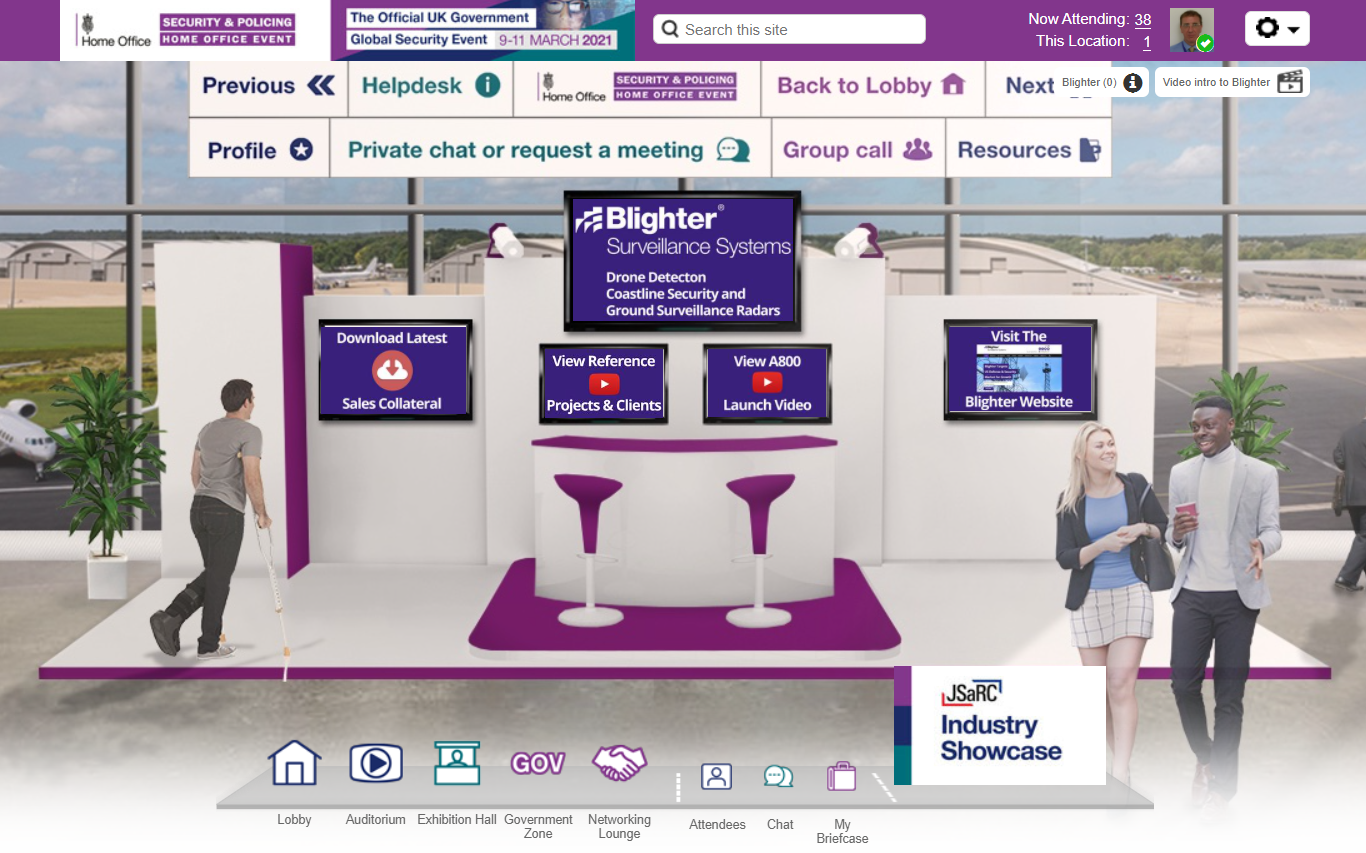 Visitors to Security and Policing 2021 will be able to navigate a fully interactive virtual exhibition and there will be an extensive programme of live and on-demand senior keynotes led by senior UK Government officials, as well as other major speakers across virtual auditoriums.  The virtual Fusion Forum will be returning which will offer leading insight and include a range of exciting live and on-demand online video content incorporating a blend of keynote addresses, fusion panel sessions and industry challenges.
Visitor registration closes at 17:00 GMT on Friday 5th March.